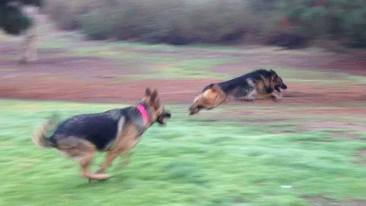 Sandrita Preciosa Hermosa
Great my doggies are microchip by pam she is so Nice with the dogs now i don't have to worry about pakal running away from the house
Brenna Charboneau Conlon
Pam is not only passionate about pets, but passionate about their safety. Microchipping can make the difference between reuniting with your furry kids and possibly never seeing them again. It's affordable protection and piece of mind.
Acacia Lain Peers
Seriously guys go to her. She is phenomenal. She's the best.
---
---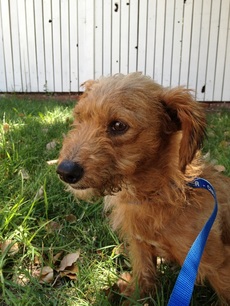 Julie Owens Argo, Owner of
Julie's Baths, Clips and Dips Mobile Pet Groomin
g
My baby just got microchipped by Pam. It was wonderful and easy and she does all the registering for you and the little package with all the information makes it even better. I can rest easy that my baby is protected with a microchip.. I thank you and Winnie thanks you!
---
---
and........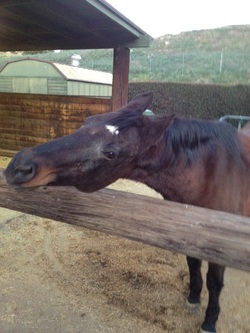 Cruisin' Cody - Chipped!
I recently had my 2 horses, one pony and our cat microchipped by Pam of MPM. Pam did a wonderful job and understood the different personality types of my pets. My cat is generally quite shy and cautious around strangers but Pam's approach kept him from being frightened and he was chipped quickly and painlessly. My horses tend to be friendly in general but one is nervous of the vet or anyone that may smell of rubbing alcohol (he figures at any moment he'll be stuck with a needle) but he was not suspicious of Pam and there was no nervous snorting or big, sideways, horse-eyes staring her down. The chips had no side effects and seemed painless. It comforted me greatly during a recent show and tell at my kids school that our cat would have the added protection of return from the microchip if he got loose. It is peace of mind that all pet owners should invest in. Pam was professional, thorough and made it easy. I highly recommend Mobile Pet Microchipping. - Cassandra C.
---
---
Or how about "Moss" here...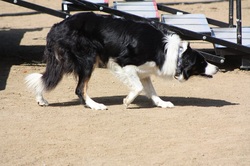 Moss - Chipped!
Seeing the Mobile Pet Microchipping website convinced me that it was, indeed, time for me to microchip my dogs. It was so comprehensive, it made me feel guilty for not doing it long ago!

I easily booked online and when Pam came to chip my animals, it was exactly as described on the website. I have to admit my dogs were a little unruly but Pam seemed to have no problem with them! It was over in a matter of a minutes once the dogs were corralled!

Best features for me? Not having to go to the vet and pay for an office visit plus chip cost, the ultra-fast appointment, and getting the personalized tags (in addition to the ones from the American Kennel Club which arrived about 3 weeks later).

I absolutely recommend her. Wish I knew her when I had my horses! - Mary L
---
---
Jake...what a wonderdog!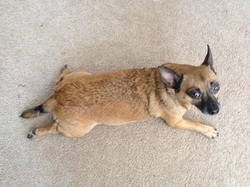 Jake! Chipped!
I rescued a chihuahua, Jake, who was formerly microchipped, either by his previous owner, or by the pound. I contacted his previous owner via the information on the microchip, and realized that she was an incredibly irresponsible pet owner who had another dog in the pound as we spoke; additionally, she didn't seem too interested in being reunited with Jake. After about 6 months, I wanted to change Jake's microchip information so that his previous owner wouldn't get contacted if he got lost, but I procrastinated . . . until I happened to meet Pam at an event. She motivated me to stop procrastinating. All I had to do was make the initial call to her, and she took every initiative to get Jake's microchip information updated - and Avid (the microchip company) didn't make it easy either! She kept me updated and didn't give up, despite being given the run-around by Avid, whose customer service leaves something to be desired. Thank you Pam, for helping me ensure that Jake will come back to me if I ever lose him.
-Melinda Weiner and Jake

---
I just had to put this in here......from Jake's gramma.........
There are no words to express the gratitude I have for Pam. My daughter rescued a pup that came in off the street into her shop. She tried to contact the owner and was unsuccessful. The dog had been microchipped but now she needed to change the information. We met Pam at an event and she took what turned out to be a monumental job in hand. Pam ran into one block after another but never gave up. What should have taken one week, dragged on for a month but Pam soldiered on. Finally everything was complete and Jake is now my daughter's. This is the person that you want in your corner. She clearly loves animals and is willing to do what is necessary to make sure that each little critter is taken care of. Pam has a heart as big as the outdoors and that is what you want when your precious pets safety is at stake. -Terry