You do have a choice in what microchip is implanted in your pet.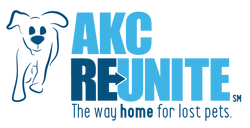 UPON REQUEST
, the Los Angeles Department Of Animal Care And Control will issue you an "Order To Comply" if you choose NOT to use their brand of implants (AVID). The Order merely means you have a certain amount of time in which to have your new pet chipped. Once you have acquired the order, simply call us and we will come to you and complete the documentation after microchipping your pet.
AKC never charges for yearly re-registration nor for changes in owner information as opposed to Avid, HomeAgain, and others. Frankly, AKC Reunite NEVER stops trying to reunite you with your pet.
The Order to Comply is currently applicable for the following shelters:
BALDWIN PARK
CARSON
DOWNEY (Garfield ONLY)
CASTAIC
AGOURA
LANCASTER
In order for Mobile Pet Microchipping to microchip your pet, you must first call and request the Order to Comply. Your contact is: PAULA BLACKWELL at (562) 728-4572. 7:00 a.m. - 4:30 p.m., Monday - Thursday
---