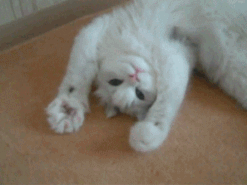 OWNERS: If you have applied a topical flea treatment, please allow 7 (seven) days from the day you applied it to your appointment date. After microchipping, wait seven (7) days before you apply flea treatment, as well.
Please note: An appointment date/time is only guaranteed once you return the Pre-Enrollment form one week prior to the requested date/time.
If you have come directly to this un-fancy page, don't forget to click here - BOOK APPOINTMENT - when you've finished filling and sending out your pre-enrollment form! To prepare your pet's Personalized Folder and Microchip Certificate, we've made this as "easy peasy" as possible. Just download the virus-free form (below), fill it in with your computer (tab to each field), save it as "yourlastname.pdf" and email it to pam@chippit.org. Note: "Yes" or "No" fields require a mouse "click".

This will save you (and us) so much time and because you are typing, rather than handwriting, this will eliminate phone calls back and forth because something might be illegible. To make it even easier, in any section that calls for a phone number you can just string your numbers all in a row without dashes or parentheses and it will come out looking like this: (123) 123-1212 (well, not exactly THAT number...but you get it). Tip: Use your mouse to make check marks in any Yes/No box.Looking forward to meeting you AND, of course, your pets!
---
---