---
GIVE iPage a try and click on the little "hosted by..." below.
---
Nothing Complex About It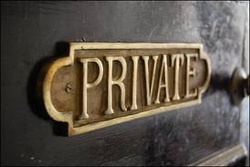 First, what we collect from you is VITAL to the ultimate recovery of your pet. It stands to reason that we need contact information and that which is necessary to identify your pet as yours with the
American Kennel Club
and nobody else's business.
Second, paying on-site (at your location) for the service is SECURED processing. Your bank to ours. The middle guy serves only as a transmitter and that's secure (
On-site epayments with Chase as the processor - SSL encryption, PCI-compliant
).
Third, the appointments you schedule online are secure and any information thereon is NOT sold to third parties.
Lastly, should any of the above ask you if you WANT to be identified somehow, it's YOUR choice. So make sure you check appropriate boxes if ever asked. It will NEVER come from us.
FINALLY, (and frankly) we don't have the TIME to sit around and collect information to sell to people for a few measly cents. We truly believe that PRIVATE MEANS PRIVATE. We don't like spam and figure no one else does.
As far as MPM goes, you're safe with us. We don't even store your credit card information anywhere.
---